Week 3 of an Organized Christmas
This Post contains affiliate links thank you for supporting my blog
Week 3 and we are having a Festive Organized Christmas. I am still excited about our Countdown to an Organized Christmas.  If you miss last week's and need to catch up you can find Week 2 of an Organized Christmas here. 
But the countdown to Christmas never stops and here is
       The 4 Week Countdown to an Organized Christmas – WEEK 3 
Want to get Organized this Christmas? my helpful guide through the chaos #OrganizedChristmas
Click To Tweet
Finishing up Posting your Christmas Mail
1. Finish writing and sending you final parcels and cards this week. I have to run to the post office myself to get some things in the post. My Overseas post went on its merry way already
If you haven't decorated yet – get that Organized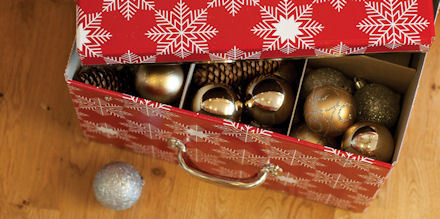 2. Get the decorations down – if you still haven't put up the tree time to check out last year's decorations. Are you sticking to the same theme, are any baubles broken, do you need new tinsel?  This is the time to find out and get those bits. This time last year I had the tree up I am behind myself due to being a little sick.
Organize some Gifts for your kids class
Make hot chocolate gifts for your kid's class, if you have them or for a group you attend. These are so quick and cheap to put together.
Just fill a cellophane bag with the ingredients
 5 big spoons of hot chocolate
1 of powder milk
1 teaspoon of vanilla sugar
a layer of chocolate chips and a layer of mini marshmallows to finish it off
We found the easiest ways to fill the bags was to place the bag inside a glass and fill in layers. Then wrap the labels around and attach to the bag by punching two holes in the top and threading ribbon through,
Red Printable labels Here
And Blue is available here
Wrap Presents as they get here
4. Wrap those presents as they arrive. A quick tip if you don't want to get in a muddle, pick a certain wrapping paper for each person and only wrap their presents in that. That way you will find them easier when you are filling stockings.
Which is good if they have more than one thing arriving like my girls do.
5. Talking about presents try and finalize the main present list this week. I know there are those that like to run out at the last minute on Christmas Eve and get everything but I am not one of them. I like to know everything is bought and wrapped ahead of time. it causes much less stress.
6.Have a bit of Christmas fun this week and make a gingerbread house or in our house a gingerbread train.
You can buy kits or make your own – there is a great recipe from Mary Berry HERE
Declutter and Do some good
7. Declutter kids bedrooms or your own beauty products or clothes before Christmas.
You can donate good quality toys to charities like the St Vincent de Paul. But nothing broken or worn send those to the recycling centre.
As for beauty products, or clothes you could donate those to a homeless charity like Focus Ireland
Make a Display for your Christmas cards
Choose how you are going to display your incoming cards. There are so many lovely ways to do so but this year I have chosen this simple snowflake and mini pegs design
To Make you will need 
To Make thread your needle with the baker's twine and thread through the snowflakes. Leave gaps in between each snowflake for your pegs. The Pegs hold your cards
9. Don't forget to pick up Teacher's gift or Office Party gifts
You could make this awesome cookie tin – and I Heart Nap Time has a wonderful list of ideas for Teacher's gifts.
Top 10 Secret Santa gift under 10 euro
1. 
This is all I got from my secret Santa tote bag   is cute but handy 
2.
These cute measuring Spoons are perfect for those that like to cook
3
For the more adventurous what about this Drinking Roulette with shot glasses
Or what about the Ladybird book of Meetings for the Office Party
Red Scented Bath Soap Rose Petal in Heart Box for the girl who likes to spoil herself'.
6.
For the car lover – 3 Button Car Shaped PC Mouse with Scrollwheel and LED Lights
7.


For that person, that forever loses their keys –  a Whistle Key Finder
8.
For the DIYer- Screwdriver pen.  I actually have one of these things and it is surprisingly handy !!
A great gift for the music lover – a mini Speaker key ring
For the one that loves to play games – Mini Articulate 
Finally on this week's Organized Christmas
If you have holiday bedding or table linen stored away check it out and see if it needs washing  or taking to the dry cleaners and iron it so it is ready to use.
And as usual, I have made a lovely downloadable printable of week 3 just for you HERE
Or if you Sign up for the Snapshot and Snippets Newsletter get the whole Organising Christmas guide with printables plus you get a weekly newsletter chockful of Exclusive recipes and gardening guides and hint and tips on cleaning and organisation.



====> This is Pinnable